July 6th, 2022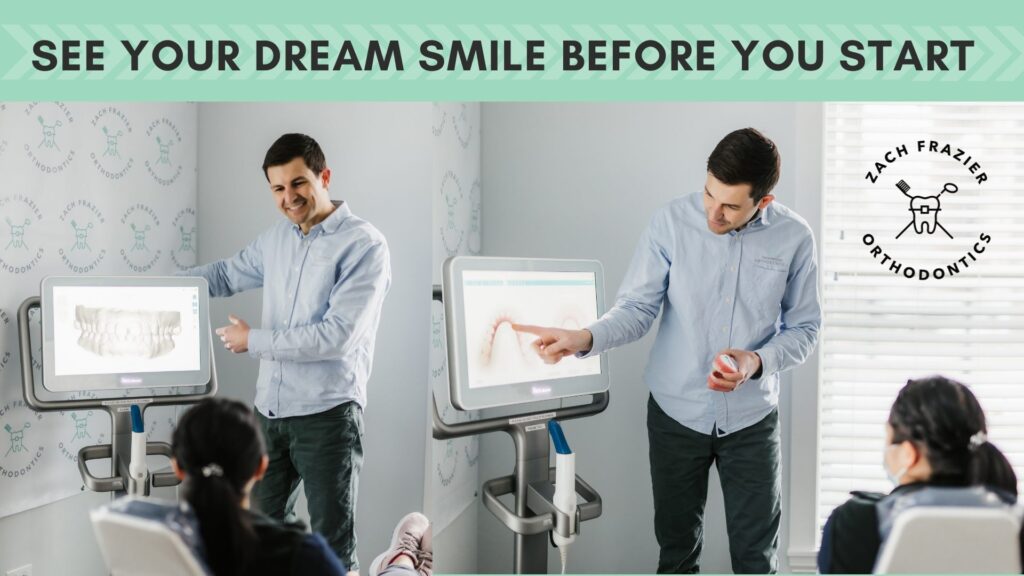 Ever wonder what your smile will look like once you close that annoying gap or fix the crowding? While a doctor can explain the process of straightening your teeth and adjusting your bite, it may be hard to envision what YOUR teeth will actually look like once treatment is complete. Well, at ZFO we have great news for you – we have powerful technology to show you what your future smile will look like! With a clear picture of the expected results, you can  judge for yourself if orthodontic treatment is right for you or your child.
How are we able to show you the result before starting treatment? We use a high-tech iTero intraoral scanner to take a 3D model of your mouth (that's right – no more goopy impressions!) and then we use software to move your teeth right in front of you on the screen. The software allows us to show you esthetic changes as well as bite correction changes that are needed for an excellent result.
At every complimentary consultation, I use our Smile Simulator technology to show patients what their final outcome will look like. Not only does it help you feel confident that the 6-24 month journey you're about to embark on will be worth it, but it gives you and/or your child incentive to focus on the end goal with good participation. Everyone knows what we're working towards from the very start, and seeing is believing.
I became an orthodontist for many reasons, but one of them is that I love building relationships and helping increase their self-confidence in patients. I see providing this glimpse into the future as an important part of each of those journeys. Knowing what our shared goal is helps me connect with you and helps you take pride in the treatment. 
If you're considering orthodontic treatment for your child, tween or teen (or yourself), we'd love to meet. Zach Frazier Orthodontics is a no pressure practice and all consultations are complimentary. 
Come see us and see what the smile of your dreams might look like today. 
To schedule that complimentary consultation, click or call below.
-Dr. Zach Frazier
CLICK BELOW OR CALL US TODAY FOR A COMPLIMENTARY CONSULTATION.