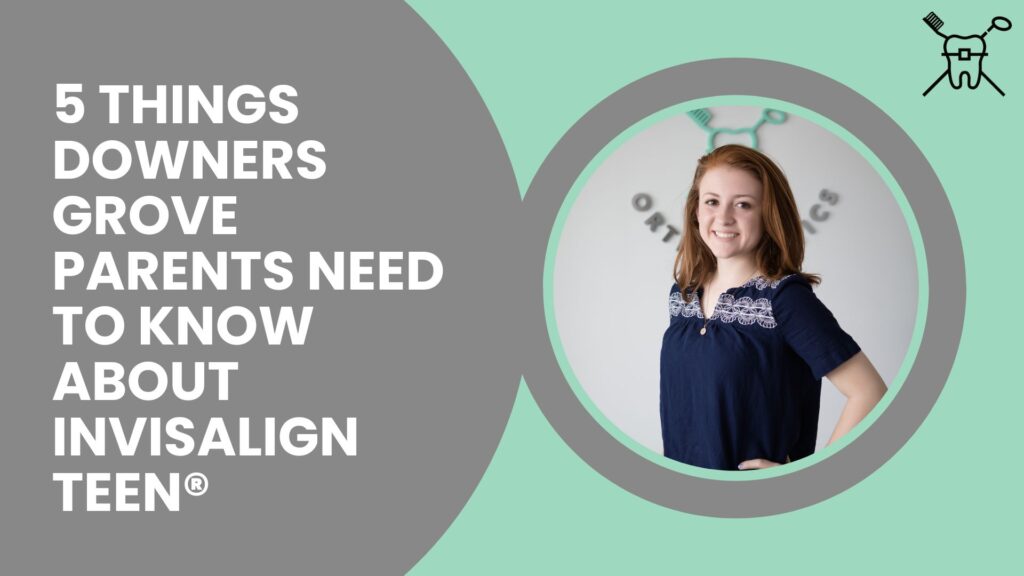 Hi Downers Grove area parents! I know that many of you are aware of Invisalign®, the virtually invisible way to straighten teeth without metal braces, but I'm often asked for more information about Invisalign® Teen, specifically. Parents are curious about how (and if!) these clear aligners can really work for their teens.
Here's the short answer (TL;DR as the kids are saying) - rather than wires and brackets, Invisalign® Teen uses a series of clear, removable aligners that have been custom-made for your teen's teeth, a result of precise images I take with the sophisticated iTero Element Scanner. Your teen simply wears these aligners over their teeth and changes them out for a new set of aligners periodically—most often every week. Little by little, your teen's teeth gradually shift into place.
For those of you who want more information, here are the answers to the top five questions I'm asked about Invisalign Teen. I hope you find it helpful!
1. INVISALIGN TEEN CAN BE AS EFFECTIVE AS TRADITIONAL BRACES.
When worn according to the customized plan I set in place as your child's orthodontist, Invisalign Teen can be as effective as traditional braces. In fact, the chances are very high your teen will be a candidate for Invisalign as it can treat many of the common issues we see. Call us at (630) 541-3696 to set up an appointment to find out for sure. And, don't worry, we'll never pressure you into a decision - traditional braces are often a great choice as well!
2. THERE ARE PRACTICAL ADVANTAGES OF INVISALIGN TEEN OVER TRADITIONAL BRACES.
With Invisalign, the aligners are removable, so your teen can play sports, musical instruments and eat their favorite foods without the worry that braces will get in the way. Plus, it's much easier to brush and floss normally in order to maintain proper oral hygiene. If getting into the hard to reach places is already a struggle for your teen, Invisalign aligners may be a good choice over traditional braces.
3. INVISALIGN TEEN COSTS ABOUT THE SAME AS BRACES.
In our office, our goal is to make treatment affordable no matter which option you choose. That's why we are flexible with down payments and offer low monthly payments, regardless which path you choose for straightening your teen's smile. Because of this, we find that the slight variation in cost of treatment is not a deciding factor for most patients.
4. YOUR TEEN HAS TO WEAR THE ALIGNERS MOST OF THE DAY.
How many hours does that really mean, you ask? Invisalign Teen is most effective when worn 20 to 22 hours per day and changed approximately every week. Simply put, unless they're eating or brushing their teeth, your teen should be wearing their aligners.
5. YOU'LL SPEND LESS TIME AT MY OFFICE THAN WITH TRADITIONAL BRACES.
Invisalign Teen often requires less time with your orthodontist than traditional braces do. After the initial appointment, follow-up appointments are usually less frequent and scheduled every eight to twelve weeks. There are minor adjustments to make, but no changing and bending of wires.
If you're interested in learning more about Invisalign Teen, or curious if your teen is a candidate, reach out! At my practice, all consultations are free and we always present your options so that you can make an informed decision about treatment for your child.
Just click below to schedule that complimentary consultation. I can't wait to meet you and your teen!
- Dr. Zach